Laser Hair Removal
The use of lasers for hair removal has now become routine. Because of its permanence and efficiency as compared to other methods of hair removal such as shaving, waxing, or depilatory creams, Laser hair removal has become one of the most popular cosmetic procedures. Unwanted hair almost anywhere on the body, including the face, upper lip, chest, back, arms, legs and bikini line can be effectively and safely removed with laser treatment.

Orliss Clinics uses Innovative state of the art DUETTO MT Laser Technology which combines between (Alexandrite laser 755nm) and (Yag laser 1064nm) for permanent hair removal.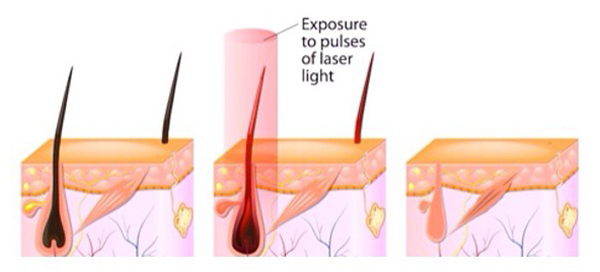 Competitive advantages:
Exclusive simultaneous and sequential 755nm (alexandrite laser) and 1064nm (yag laser) laser emission
Combined efficacy of two gold standard lasers for hair removal and vascular treatment
Available with air skin cooler for a better protection of the epidermis
No compromise between safety and effectiveness
Orliss clinics also offers DIODE laser technology for permanent hair removal which is approved by the American Food and drugs administration (FDA).
NB: All these procedures are done under the supervision of certified Plastic Surgeons or Dermatologists.
Laser Hair Results (Before & After)
Share